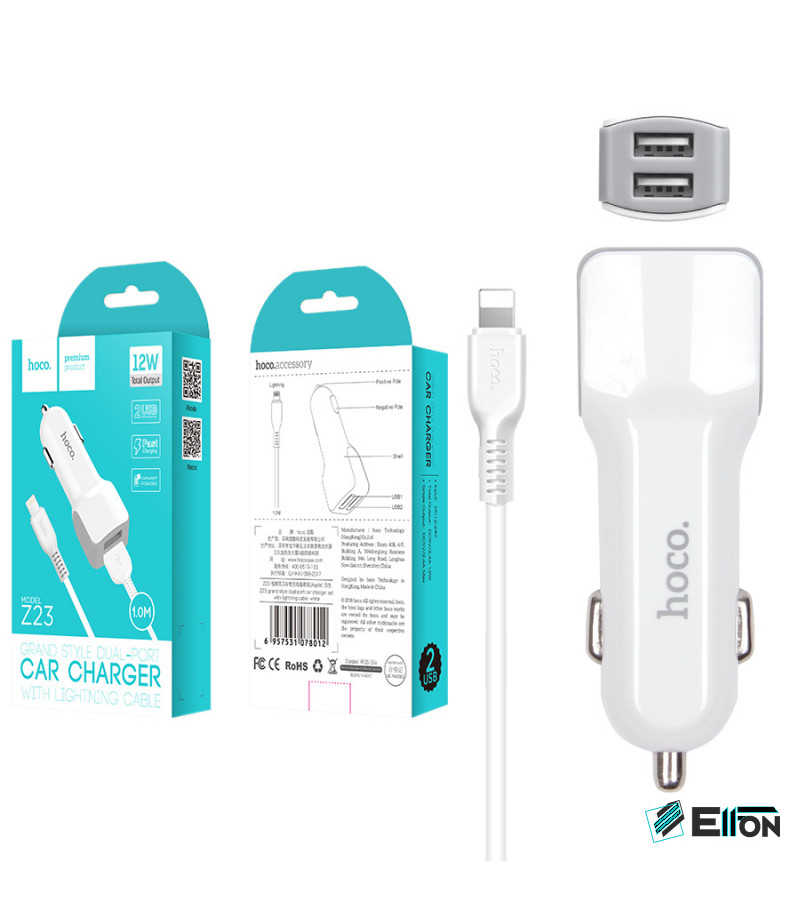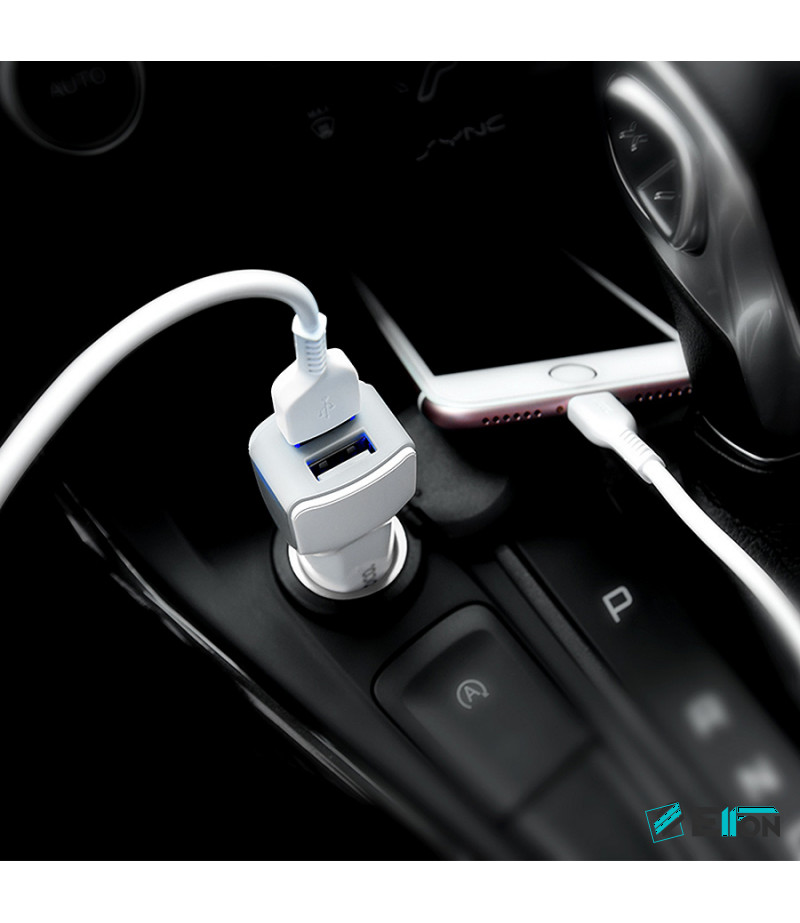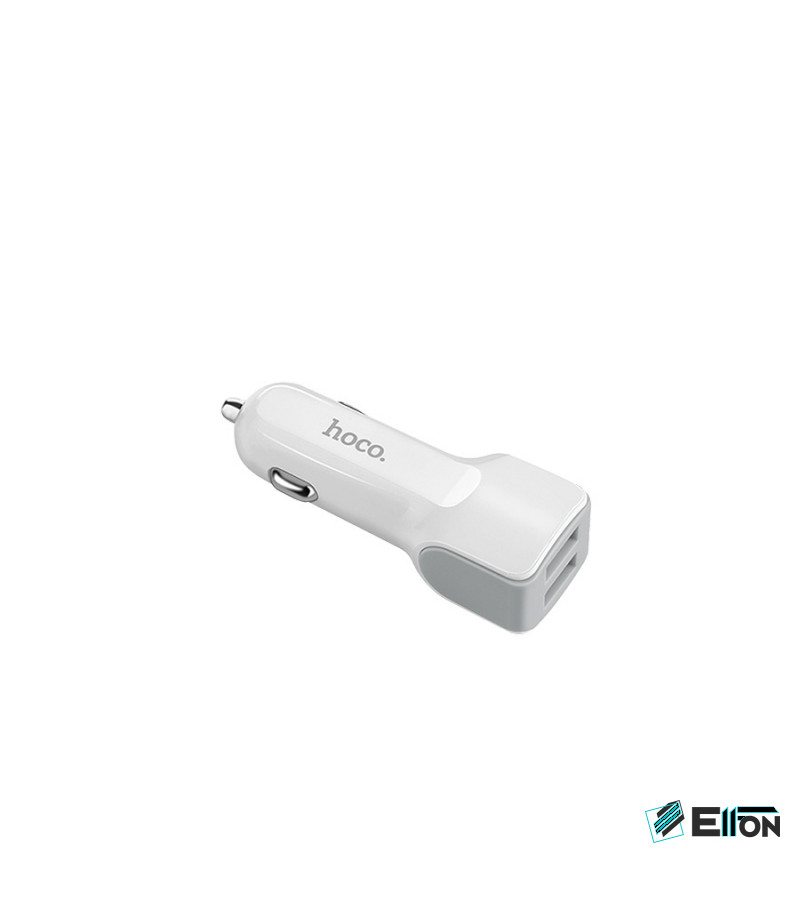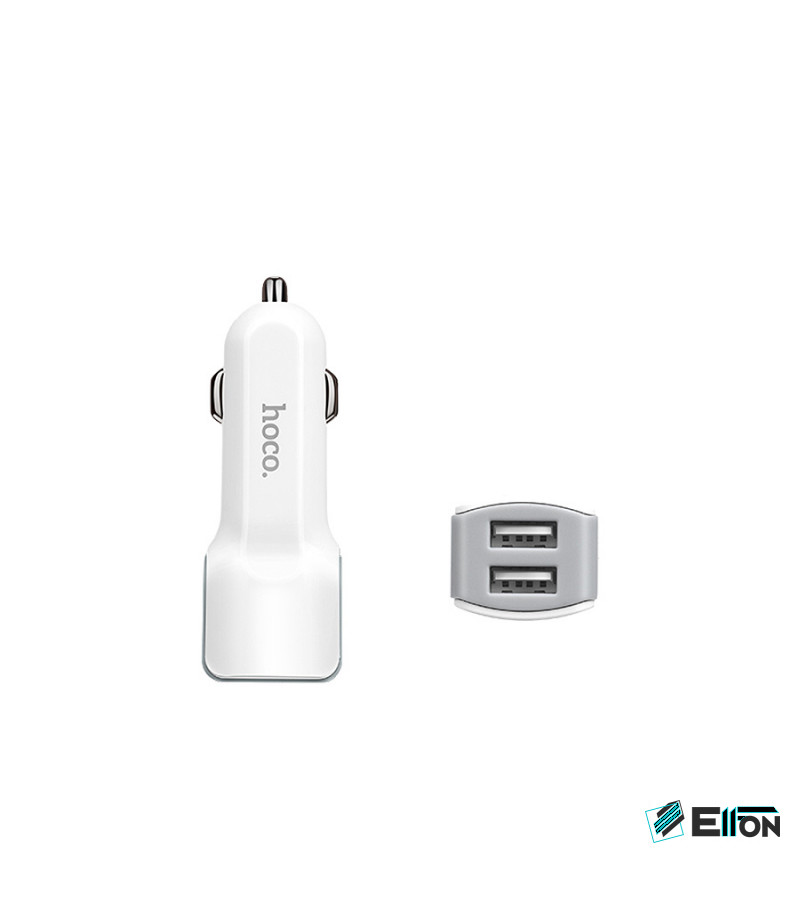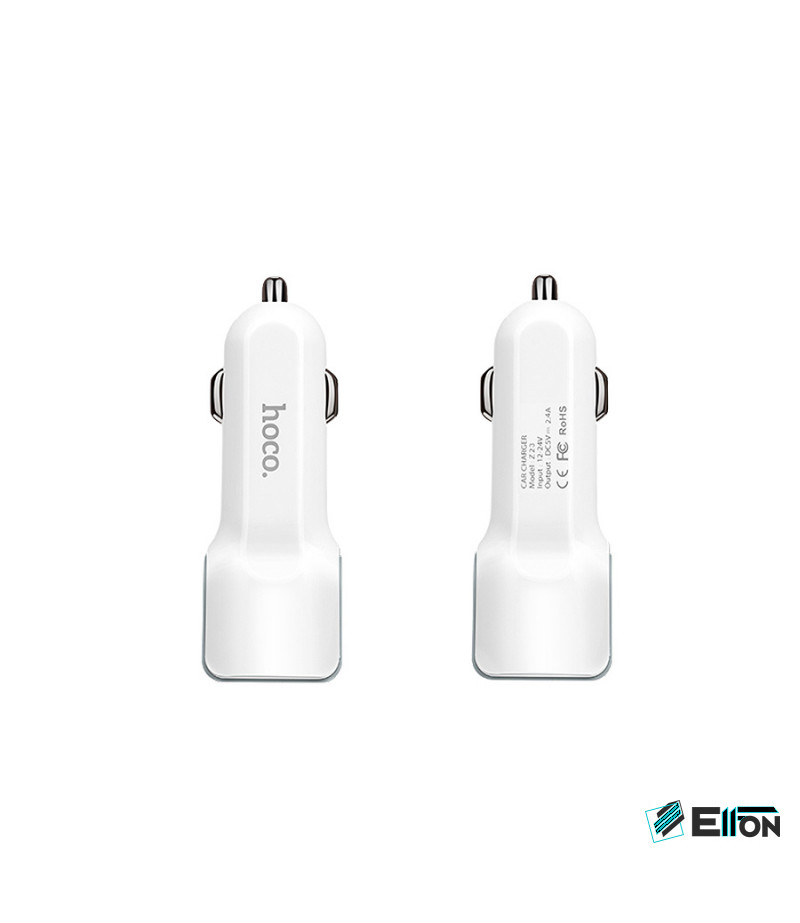 Hoco Z23 Dual-Port Auto Ladegerät mit Lightn. Kabel, Art.:000418
Product Code:

Hoco Z23 Dual-Port Auto Ladegerät mit Lightn. Kabel, Art.:000418

Stock: in Stock
Prices are available after registration and confirmation of the account.
Z23 Grand style dual USB port car charger 2.4A 12W total output multiple circuit protection universal in-car charging adapter with 1m Lightning / Micro-USB cable
1. Input: DC12-24V.
2. Output: USB total output: DC5V / 2.4A / 12W,
Single USB maximum output: DC5V / 2.4A Max.
3. Flame-retardant PC material, durable.
4. The product adopts high-gloss + matte two-color combination design, dual USB output power 12W.
5. Multiple circuit protection, compatible with more than 99% USB charging digital devices.
6. Size: length * diameter: 8.0*3.0cm. Weight: 21g.
7. Available sets: single charger, charger with Lightning cable and charger with Micro-USB. Cables specs X20 white 72 four-core tin-plated oxygen-free copper core wire length 1.0m.
| | |
| --- | --- |
| colour | White |
| Type | charger, Car Charger |
| Plug type | Lightning |
| Cable length | 1m |
| Mobile charger | Car Charger |
| USB cable | with cable |
| brand | Hoco |
| USB Port | 2 |
| power | 12W |
| Location | 123-07 |